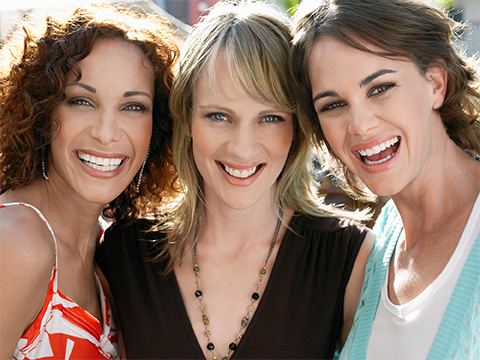 Dental bonding is a way to cover tooth imperfections such as discoloration and gaps using tooth-colored resin. But Why would you need dental bonding? Who qualifies for dental bonding? and how is dental bonding done? Check out the answer to these 3 important questions about dental bonding.
1.Why you need dental bonding
Dental bonding is used to achieve the following:
o Mask tooth discoloration
o Fill cavities
o Fill gaps
o Cover up cracks and chips
o Alter the shape of the tooth
o Enlarge or elongate a tooth to match another
o Cover the root of a tooth after it has been exposed by gum recession
2.Who qualifies for dental bonding?
The advantages and risks of dental bonding are usually the same for all patients. It's however important to note that breakage and chipping are more likely to happen when bonding is done on back teeth than on front teeth.
Bonding is good for you if you're looking for a cost-effective temporary solution while you make arrangements to get a more permanent treatment such as a crown or veneers.
3.How is dental bonding done?
Before dental bonding begins, your dentist will listen to your objectives and expectations and explain to you the procedure and possible risks.
He will examine your teeth and gums and tell you how to prepare for the procedure if necessary.
You will decide whether to have the procedure performed then or in another appointment.
The dentist will first roughen your teeth using special equipment and add conditioning fluid to the prepared surface to make the bonding material stick to the tooth.
Several layers of the substance will then be added to the tooth until the required shape, size and look are achieved.
A high intensity light will be used to harden the material and strengthen its bonding with the tooth.
Andrew Mutch DDS. offers dental bonding, veneers and several other temporary and permanent cosmetic solutions to your cosmetic imperfections. Call 626-282-2552 today to have your smile fixed.